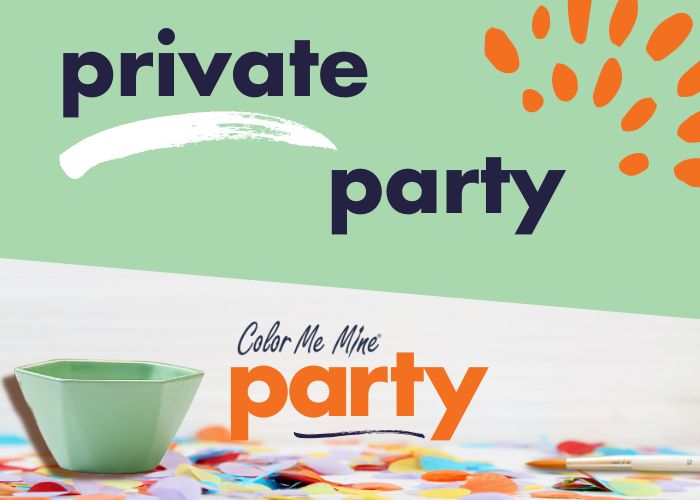 Private Studio Parties – $300
Covers studio fees for up to 50 painters (Does not include pottery)
Reserves entire studio for up to 2 hours
Two dedicated staff members to run your party start to finish
Includes a keepsake plate for the guest of honor
Online Invitations
A FREE VIP pass for the guest of honor
Details:
You are welcome to bring decorations, pizza, cake, treats, drinks, etc
All pottery is chosen and paid for the day of the party
Pieces will be fired and ready for pick up 10 days after party
Parties require a minimum of $250 pottery purchased. 
A 15% gratuity will be added to your total for your party and support hosts.
Discounts, coupons or specials do no apply to parties
Due to safety regulations, we can only accommodate 50 people at our private studio parties.   
If you would like special pieces ordered we can do that…but give us 2 weeks notice!
Terms and Conditions:
$300 party fee is non-refundable. 7 days or more notice required for studio credit. 
Parties packaged together and labeled with guest name. Party host required to pick up all pottery from the event.